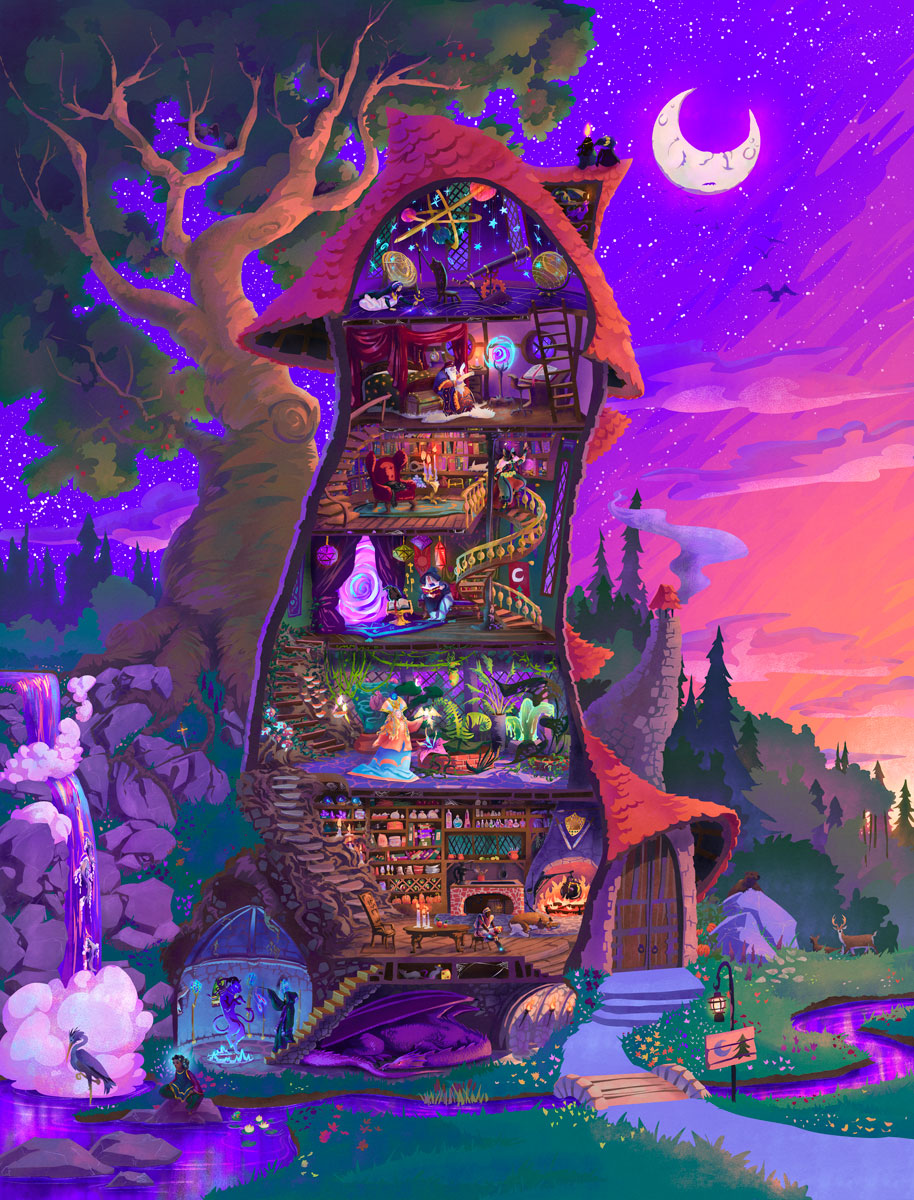 Presenting The Tower of the Forest Wizard, a vibrant painting of a magical wizard's tower, complete with everyone and everything that it might contain.
The tower was inspired by Jill Barklem's beautiful Brambly Hedge tree homes, combined with my love for cutaway schematic drawings and late 90s airbrushed fantasy art colours.

It was designed to look beautiful from a distance, and to be fully immersive – even playable – up close, for all the storytellers in our lives, big and small.
With seven magical levels, ranging from dungeon hallways to cozy reading rooms to mystical astronomy observatories, this tower has everything a forest wizard could need! Being surrounded by scenic waterfalls, sunset vistas and friendly wildlife only adds to its appeal.
You, dear reader, are invited to bring this tower – and your choice of wizard! – into your home!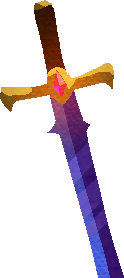 There are ten possible resident wizards of this tower; you are invited to choose one, choose none, or let the fates choose for you!
And if you are feeling especially fancy, you may also request a particular combination of these ten wizards, for a customization fee.

Below you can meet the wizards available to be chosen: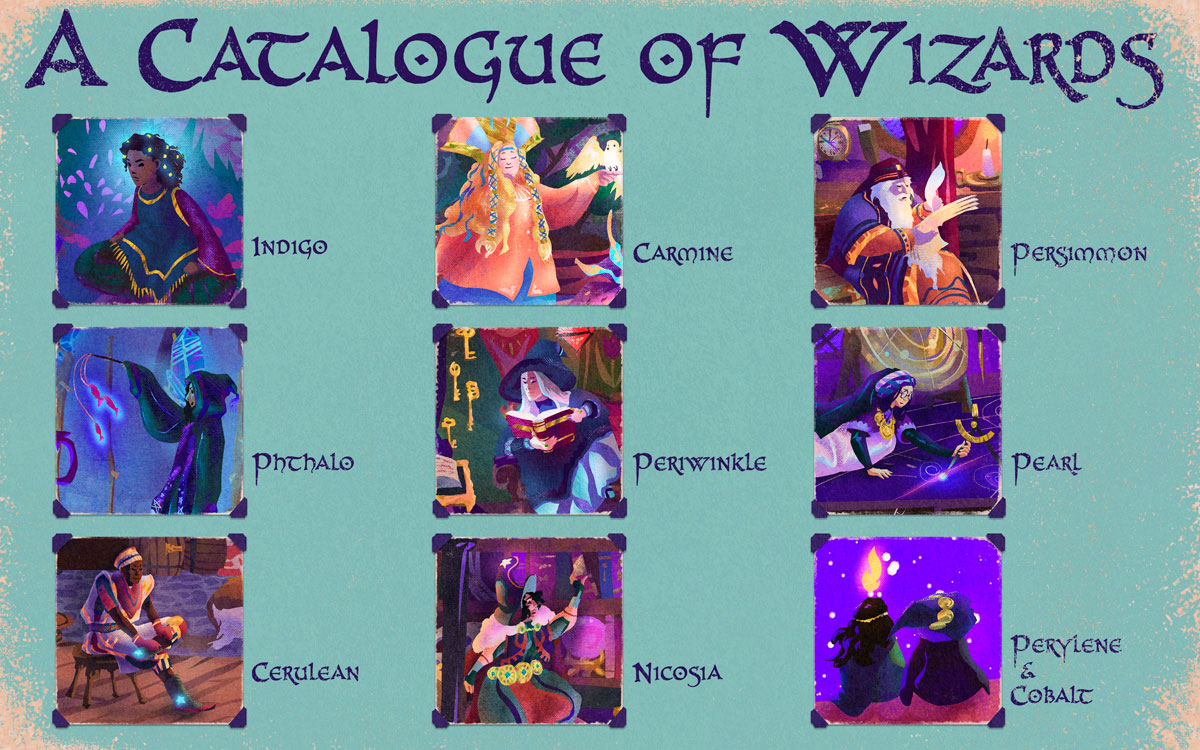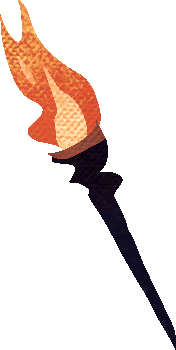 We've created a few different ways to enjoy this tower.
Everyone can enjoy a beautiful art piece on their wall, so those were our first step. However, for the youngest of adventurers, we've made playmats: pocket-ready thin fabric map prints, oversized machine washable plush playmats and sturdy non-slip-backed rug style playmats!

Fine Art Prints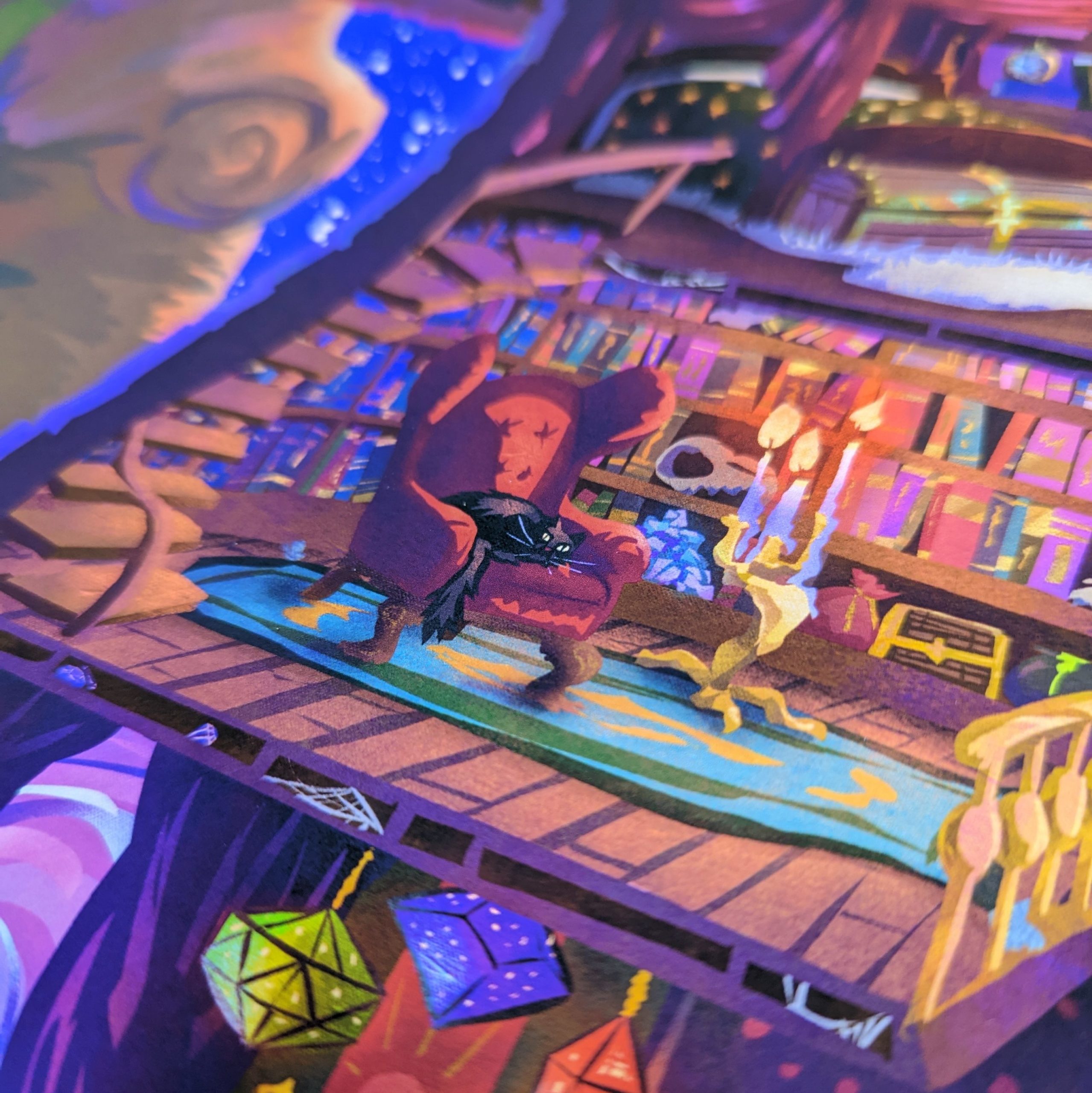 This fine art print has been created with eleven giclee, museum quality inks on archival 300gsm Breathing Color Optica One paper. The lightly textured matte finish brings these colours to life in a vibrancy that has to be seen to be believed!
Available in two sizes:
18 x 24″ – $35 USD
24 x 32″ – $50 USD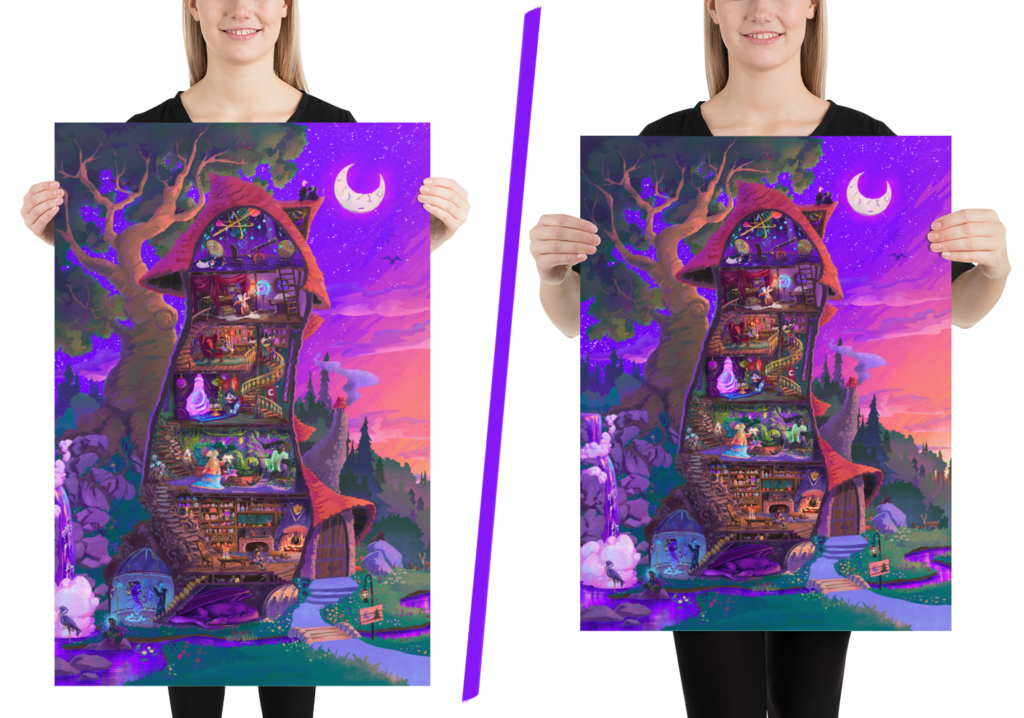 Rug Playmats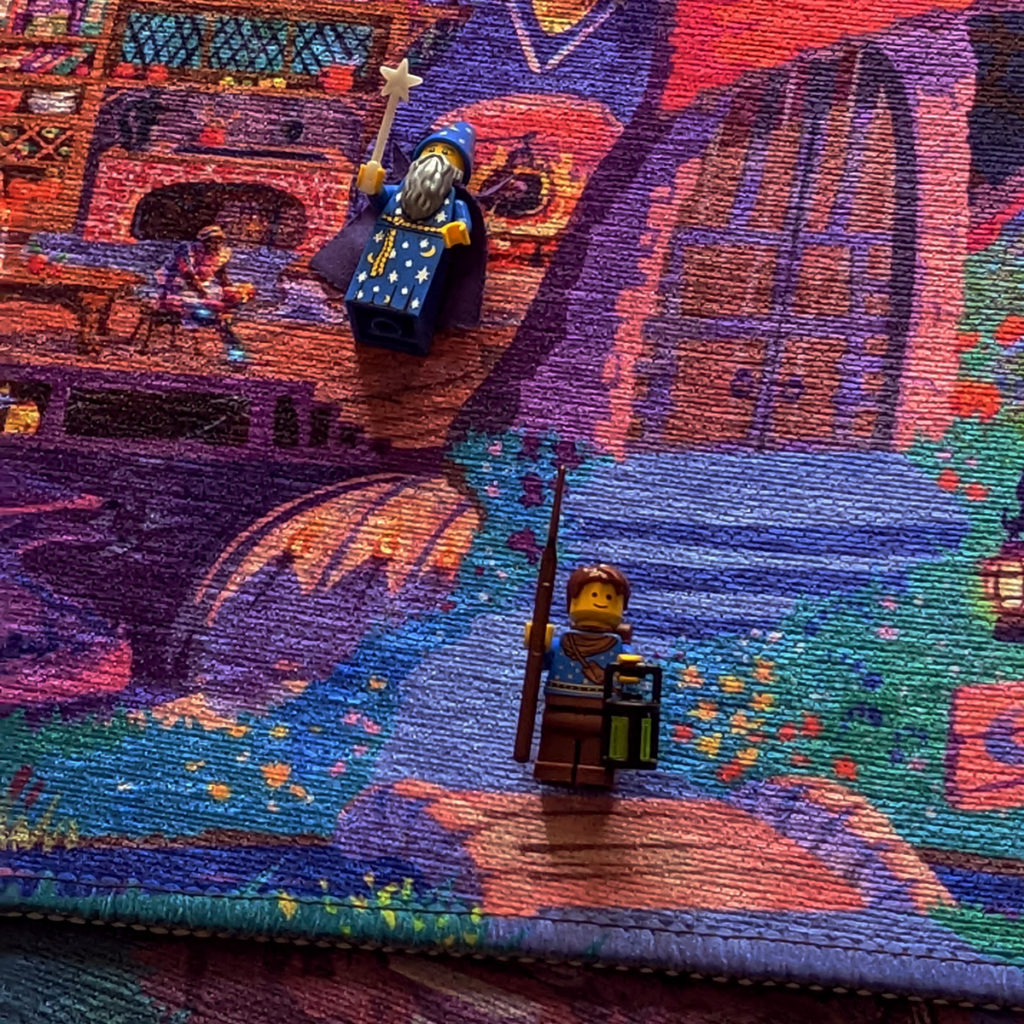 Designed for enthusiastic appreciation, these dornier style rugs are vibrant, durable and silky to the touch. 100% polyester, with an anti-slip backing, these play rugs are available at three different sizes:
20 x 32″ – $45 USD
35 x 63″ – $80 USD
63 x 84″ – $150 USD
Each size has a slightly different crop, but all the wizards and all the levels are clearly visible in each. Scale yours to your space for the most convenient play!
Plush Playmats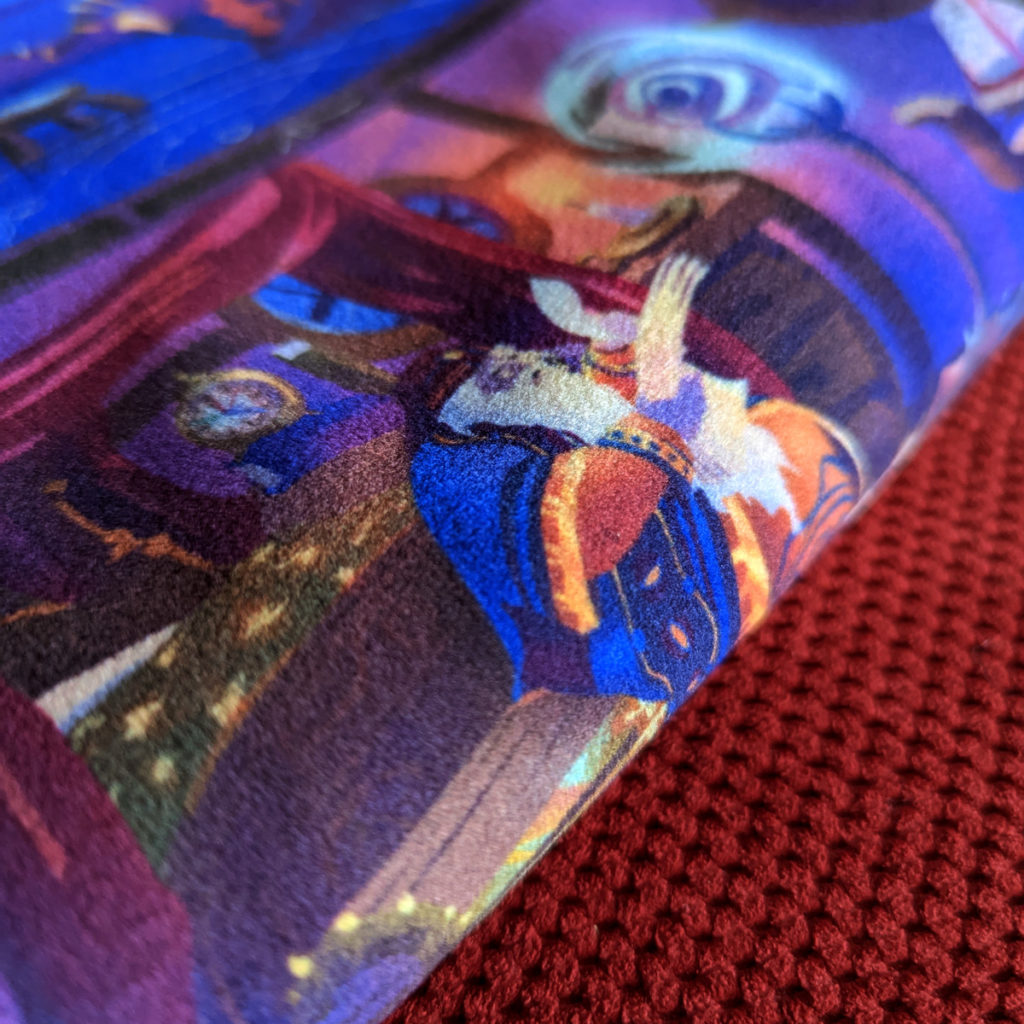 Available at 39 x 52″ large, ideal for use as a wall tapestry, gaming table map, or velvety soft playmats for any smaller adventurers in your life!

Printed on an extremely durable, extremely soft velour upholstery-style polyester fabric, this tower is as cozy to touch as it is to look at; and it will withstand years of love, storage, and machine washing with its 80 000 double rub count.
$50 USD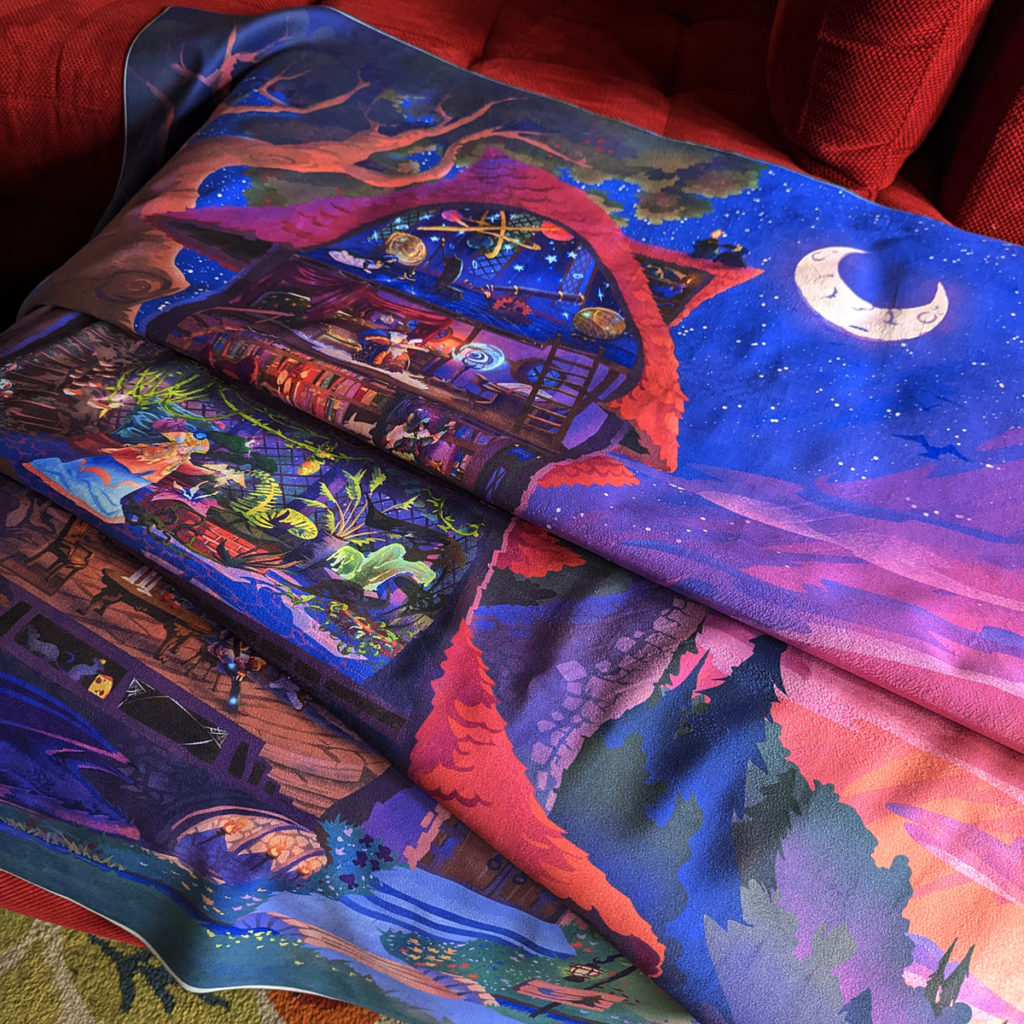 Portable Fabric Map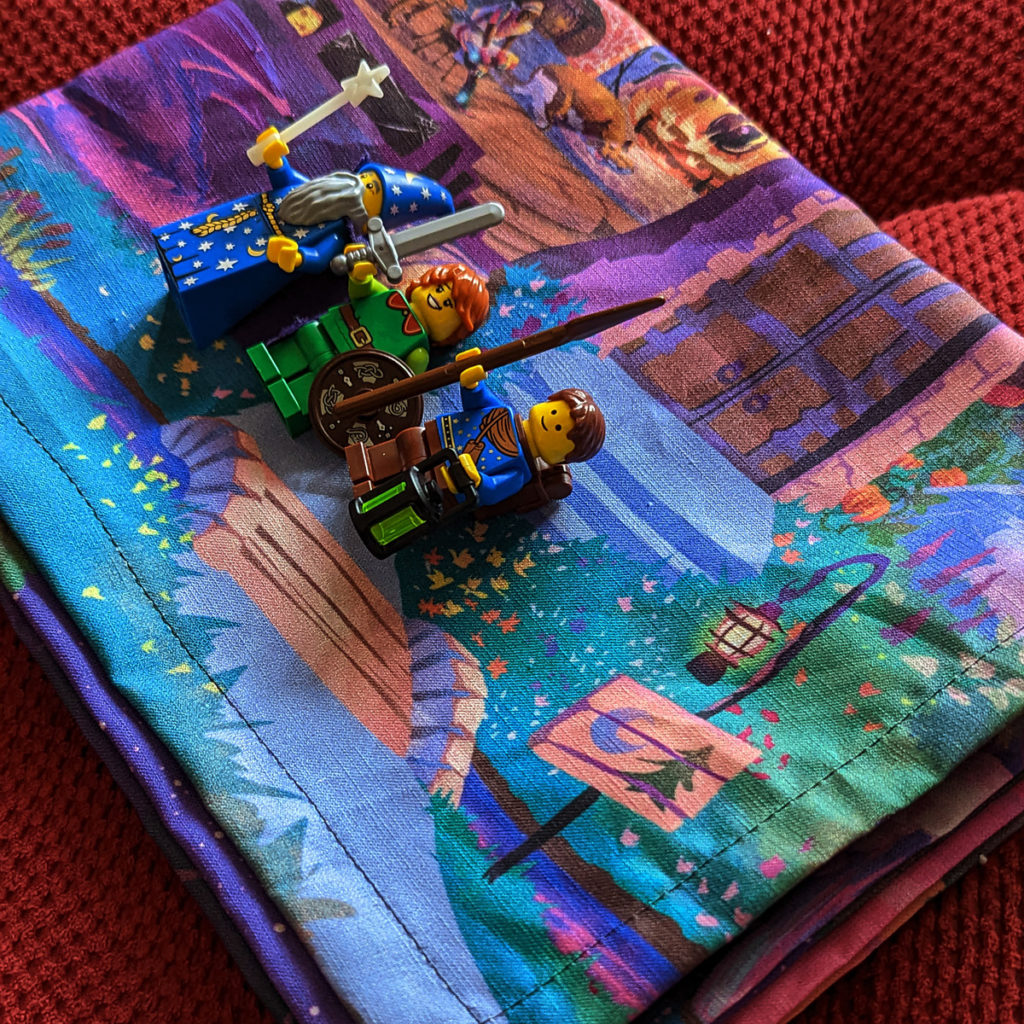 This printed fabric map is 17 x 26″, made from a Canadian-made organic cotton hemp (74% cotton, 24% hemp) and printed with permanent reactive inks. Light enough to fold up into a pocket for on-the-go storytelling, and sturdy enough to go through the wash after any particularly exciting adventures.
$22 USD